We Are A Different Kind Of Firm | Helping People Heal Their Lives
About the Ledger Law Firm
Welcome to The Ledger Law Firm, where the most important person in our office is YOU! We're glad you've found us, and we are ready to get started on your case right away. As you undoubtedly know, being injured and potentially out of work is always a difficult and stressful time. How will you pay your medical bills, or even your household bills if you're unable to earn a living? Even if someone else in the house has a job, it might not be enough to cover everything. Most households need two incomes to get by these days. So, what can you do to keep your household afloat while focusing on your recovery and getting justice for your injuries during this trying time? You can call on the highly skilled personal injury attorneys of The Ledger Law Firm.
At the Ledger Law Firm, we are specialized in injury law. That means that our lawyers are professionals regarding accidents and the process you will have to go through when seeking justice. Throughout our many years of experience handling cases like yours, we have developed a strategy that prioritizes care, compassion, hard work and empathy. Which is how we will work with you, and fight for you: valuing you as a person, an individual and not just a number or another case. While working with us not only will you benefit from this approach but from nationwide resources, such as our offices in California, Texas, and Washington State.
Finally, I do want to reiterate that you are not a number for us, you are a person going through a difficult moment and our single aim is to make things better for you.
Emery Brett Ledger
Attorney at Law
Founder of The Ledger Law Firm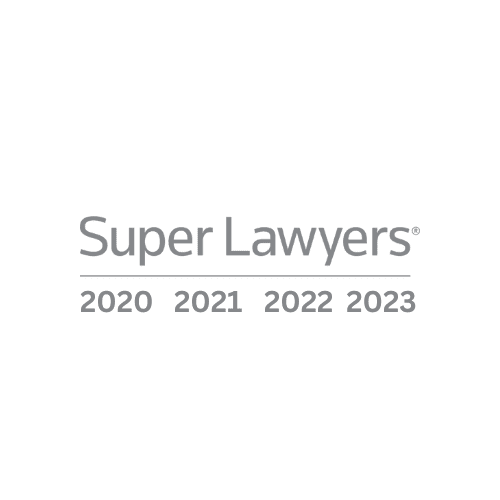 Nationally Recognized Attorneys



Personal Injury
Auto Accidents
Car Accidents
Motorcycle Accidents
Truck Accidents
Pedestrian Accidents
Dog Bites
Slip & Fall
Wrongful Death
Mass Tort | Pharmaceutical
Mesothelioma
The Ledger Law Firm Difference
Some of the many other benefits to working with The Ledger Law Firm include:
A free first consultation
No fee unless we win your case with a financial compensation award
A team with a history of proven success in winning millions of dollars in settlements for our clients
A professional team of personal injury professionals leading you every step of the way
Here You'll Find: HELP, GUIDANCE, RESPECT & RESULTS
As professional accident law firm, we can even come to you. If you've been injured and are in the hospital or recovering at home, we can come to you for your initial free consultation wherever you may be.
In short, we are always there when you need us, and we will not stop until we have achieved the maximum possible success for you on your case. We are more than just attorneys. We are your advocates in mediation and in court.
Whether you need an attorney who handles slip and fall cases, property liability, animal bites, injuries on the job, personal negligence, or more, we are there for you with the lawyers you need. We are the car accident law firm you can always count on in every situation.
Take a look around our website and familiarize yourself with our firm and our lawyers. You will get an idea of what a personal injury case looks like as it proceeds through the legal process, and what you can expect from your own case. Once you're satisfied we are the best, give us a call. We'll be waiting to about your case and our initial consultation is always offered AT NO COST TO YOU.
Meet our team
What our clients are saying about us
You will be happy to discover that, unlike some other law firms, you are always treated as our highest priority whenever we talk with you, whether it be on the phone or in person. That is because you are, any time you contact us, the most important person in the room. That kind of service is hard to find among other law firms, but you will always get it with us.
"My experience with the Ledger Law Firm was phenomenal. Everyone I interacted with was very compassionate, understanding, and caring. I love the way the team embraced me, and made me feel like I was the only client they had."

Tanesha, Car Accident client
"Thank God, I called THIS law firm!"

Christopher, a Personal Injury client
"Mr. Ledger is very sympathetic. He explains things in a way that I understand and is quick to answer any questions I may have. It has been very helpful to have him on my team."

A Personal Injury client
"I found this office impressive in every way. These guys didn't let me down whatsoever. They did everything they said they would and then some. Also, you don't ever send them a penny...they front all costs."

Jane, a Motorcycle Accident client
Lost Wages and Auto Accidents: Your Rights and Compensation Options
When someone is injured in an auto accident and cannot perform their job duties because of these injuries, they could be eligible to receive compensation in the form of lost wages. With inflation and the cost of living forcing many people to live paycheck to paycheck, the inability to work even for a short time can inflict severe financial stress…
Read More
Find a Personal Injury Attorney by State
We Can Assist You In Finding Local Counsel If We Do Not Practice In Your State