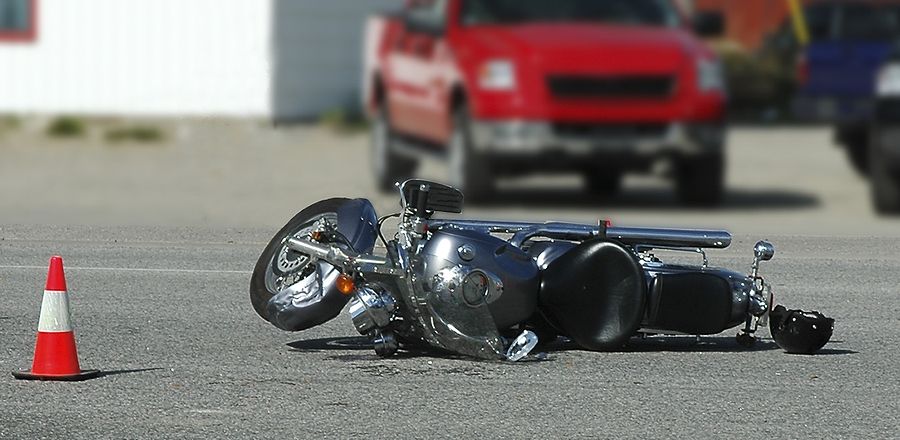 Experienced California Motorcycle Accident Attorneys
Motorcycle enthusiasts are numerous in this country and motorcycle sales are at an all time high. Many who ride do it safely and with a respect for other drivers. But no matter how careful a motorcyclist may be, he or she is still in a more vulnerable position than other kinds of drivers. Motorcycle accidents occur everyday. Even with proper licensing, motorcycle training, and helmet use, a motorcycle rider hit by a car or truck faces difficult odds. Unfortunately, with the rise in motorcycle sales comes an increase in motorcycle-related injuries and deaths.Motorcycles and bike riders have always been more prone to accidents involving other vehicles due to the smaller size of the motorcycle.
What Are the Best Steps to Take after a Motorcycle Accident?
A motorcycle accident can result in severe injuries. Protect your rights to legal compensation after a collision by taking these steps.
Get Medical Help
Motorcycle accidents typically result in severe injuries, including back injuries, and fractures. All of these injuries require urgent medical care. Get medical help even if your injury seems minor.
Get Information
Exchange contact information with the motorist involved in the crash. You should get his name, address, phone number, as well as his auto insurer information.
Report the Accident
An accident report must be filed both with your local police department as well as the California Highway Patrol. Also remember to file a report with your auto insurance company.
Procure Evidence
The scene of an accident can be a valuable source of evidence for your claim. Take pictures of the damage to your motorcycle, as well as the damage that occurred to the other vehicle. Don't discount the importance of such evidence. A rear-ender, for instance, is very often seen as the fault of the person doing the rear ending, and any photographs of the damage can help you establish the motorist's liability in causing a crash. Take pictures of debris at the scene, missing traffic signs, and other pieces of evidence.
Contact Witnesses
Talk to witnesses at the scene. They can provide very valuable testimony when it comes to corroborating your statements in court. Don't forget to take down their names, phone numbers, and contact information.
Remain Silent
Avoid talking to the insurance company of the other driver involved, without having an attorney present. Remember, you do not have to make a statement to the other driver's insurance company. Do not do anything that jeopardizes your case – your California motorcycle accident lawyer may find it challenging to file a successful claim on your behalf.
Contact a Lawyer
Call an experienced motorcycle accident lawyer in California, and learn how you can protect your legal rights to compensation.
The experienced motorcycle accident attorneys at the The Ledger Law Firm are dedicated to the representation of persons who have suffered injuries in these accidents. They represent victims from their offices in California and Washington State.
Motorcycle Accidents Happen We Can Help
Motorcycles have the disadvantage of not being "crashworthy", meaning they do not stand up well upon impact. Riders are unprotected and are often thrown off their bikes in an accident.
While the inherent nature of motorcycle riding poses many dangers, the fact that cars and truck drivers fail to acknowledge the rights of motorcycle riders adds to these risks. Because of their smaller size, they are often harder to spot and easier to ignore. Motorcyclists are also more susceptible to an accident in adverse weather conditions. If your loved one was injured or killed while on a motorcycle, we'll find out if negligence was involved. Our attorneys are advocates for the rights of the injured motorcyclist and will investigate the accident to discover if alcohol or speeding was a contributing factor. After a motorcycle accident the odds may seem against you, but with our legal services we can get you the help you need.
Compensation you are entitled to:
motorcycle accident victim compensation that is applicable to you.
Rental Reimbursement.
Payment of your medical bills, and any future medical bills
Medical treatment, whether you have insurance or not.
Repair or replacement of your motorcycle.
Recovery of your loss of earnings and any future losses.
Reimbursement for your out of pocket expenses incurred.
Maximum recovery for pain and suffering of your physical and emotional injuries.
We will make sure, if you are involved in an accident involving motorcycles. We will help to make sure you receive:
The best medical treatment available so you make the best medical recovery possible.
The maximum monetary compensation for your physical, financial, and emotional losses.
Related Articles:
Motorcycle Accident Injury Tips
Hire the Best Legal Help from Motorcycle Accident Attorney California
California's best motorcycle and auto accident lawyers
Get the Hard Facts about Motorcycle Accident Statistics
California Motorcycle Accident Attorney Talks about Injuries